Posterally Studio brings to you the biggest collection of Original Vintage Bollywood Posters for sale online. Our collection of Original Bollywood Posters is fine quality and 100% authentic, with rare original posters of old Hindi movies like Mughal-E-azam, Awara, Barsaat, Guide, Pyaasa, Mahal, Sholay and many more. These rare Bollywood posters are hard to find and have been meticulously collected and preserved by us for over 30 years with the aim of keeping this beautiful vintage art form alive. In our effort to revive the forgotten hand-painted movie poster culture, we offer these original vintage Bollywood memorabilia for sale. Whether you are a collector or movie buff or just want a high impact design artwork for your home, we have something for everybody.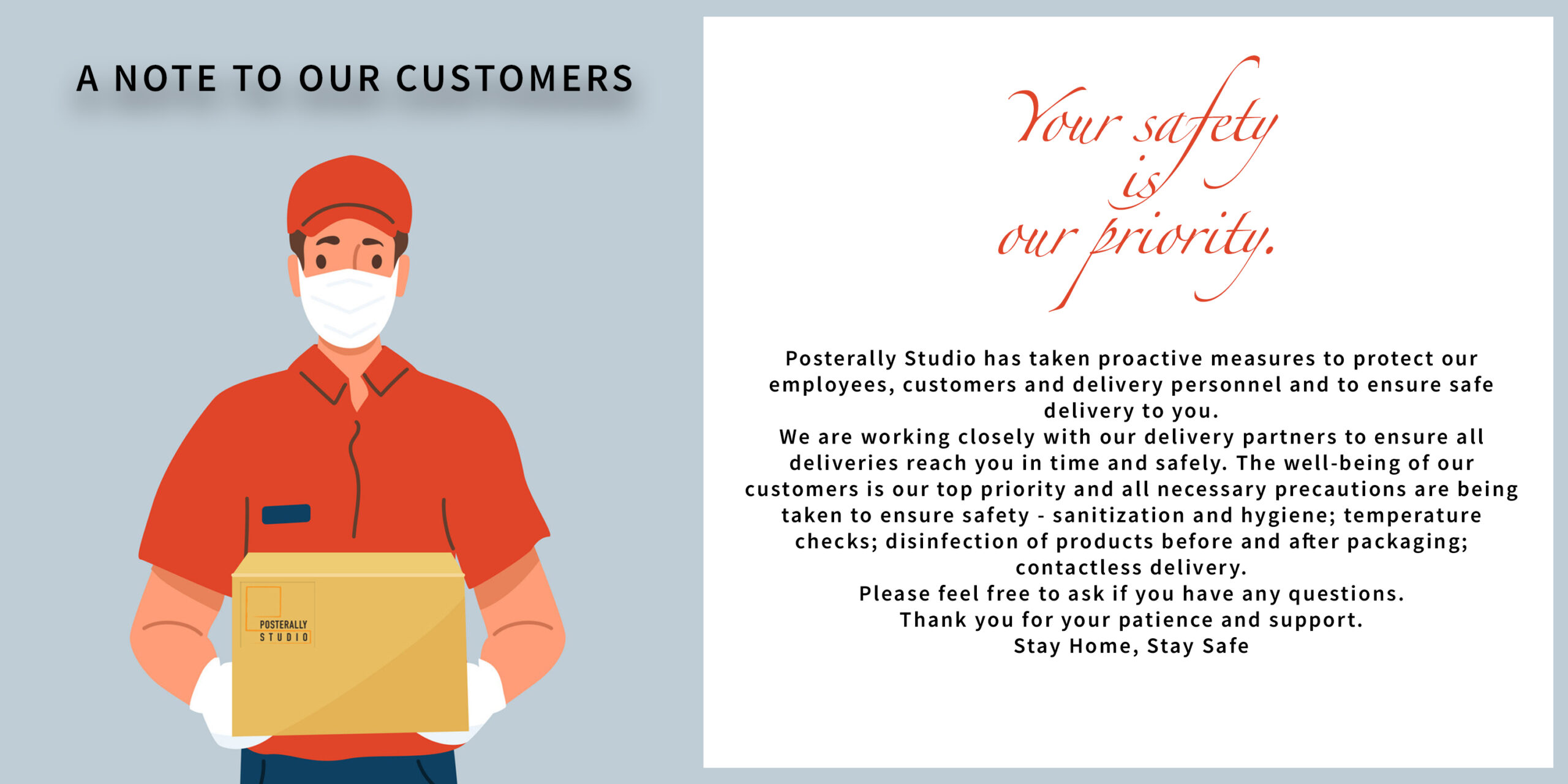 Personalized tailor-made solutions!
Everybody has a style that is unique and your interiors should portray your sense of style. We at Posterally Studio specialise in providing personalised solutions – from choosing the right theme and products, customisations, delivery, to installation – to set up homes, offices, restaurants, cafes and other commercial spaces. We provide expert solutions for individuals, brands, businesses in selecting the best products as per your requirements and needs from our wide collection of vintage posters, art prints, customised frames, rare-vintage books and more. Our product range is suitable for homes, offices, shops, cafes, restaurants, and other commercial spaces.
We also collaborate with interior designers and architecture firms for interior projects. For any consultation inquiries or collaboration inquiries just contact us at the given details.
Earlier known as Heritage India, Posterally Studio is an online store offering a wide variety of posters, art prints and books. Our collection includes rare movie posters, vintage art prints, folk art prints, modern art prints and illustrations, rare collectable books etc. Whether you are looking for something for the moment like a cool poster/print or an iconic piece - there is something for every taste and style! Can't find what you're looking for? Contact us and we will try our best to help!